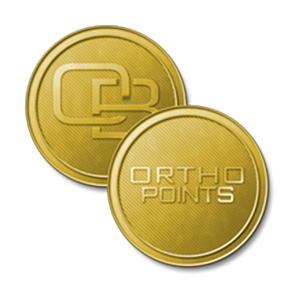 Collect Ortho-points and redeem them for free merchandise!
Here's how it works: when your purchases exceed $1000 within a given year, you will begin earning 1 Ortho-point for each additional dollar you spend.  Let's say you spend $1,000 with us over a period of three months; your next order is now eligible to earn Ortho-points.  For example, if the total of your next order is $450, you will be credited with 450 points.  In no time you'll have accumulated enough points to start putting them to use.  Simply let us know when you are ready to redeem your points and then place your order as usual.
To find out the point value of a particular product, simply multiply it by 25.
Example: XL Series pliers: Price $56.95×25=1424 points.
Check back with us often for surprise opportunities to redeem your points!
We haven't forgotten our Universities and future doctors.  We have special savings and buying programs for students, recent graduates and Universities.  Ortho-byte offers turnkey solutions for new practices, as well as no quantity restrictions and incredible wholesale prices.  Universities…We are ready to work with you to prepare tailor-made programs, including the ability to handle automated shipments, purchase order arrangements and rebate programs – all in accordance with your budget.  Apply for an evaluation today!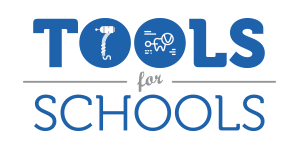 Research & Development
If you are currently involved in researching and evaluating specific products, let us know! We'll be happy to contribute to your research with any product in our line. E-mail us a brief description of your research and the product you need from us.
Assistant of the Month
We strongly believe that office managers, ortho assistants, nurses, and all your staff work very hard toward the same goal. Ortho-byte would like to help you thank your staff members for their hard work.  Simply e-mail us a very brief note explaining why your assistant should be named 'Assistant of the Month'.  Please include a color picture, name, address, telephone number and the name of your practice.  If chosen, we'll send your assistant a well-deserved gift!