Convenient Ordering
Browse our online shop to get a feel for the quality products we offer, or use our product search feature to find a specific item.
Timely Delivery
When you place an order with us, you will get an e-mail confirming what you ordered, the quantity, and shipping information as well as the total cost.
Free Shipping
We appreciate that you have chosen Ortho-Byte to purchase orthodontic supplies.  Allow us to say 'Thank you' by offering FREE SHIPPING for all domestic orders above $100!  This also applies to all international orders over $1000.
Special Programs
To learn more about some of the special programs we offer our customers, please visit our Programs page.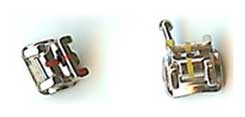 Self-Ligating Systems
Ortho-Byte offers two different Self Ligating systems: Autonomy™ Self-Ligating System and Nexus Self-Ligating Passive System. Contact us to get more info about these systems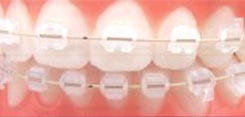 Ceramic Brackets
A self-ligating ceramic system or traditional ceramic brackets Ortho-Byte offers exceptional options. When you provide comfort, a natural appearance, and the advantages of a mechanical base, your patients will be able to smile with confidence.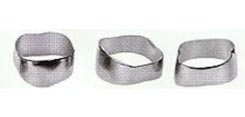 Viper™ Molar Bands
Choose the Bands or Kits best suitable for your practice and combine them with Single, Double or Triple Tubes. The difference is genuine to the trained eye!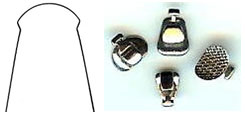 Lingual Orthodontics
We have a complete line of lingual orthodontic products. Contact us to get information on our Progression Lingual Brackets, Lingual buccal tubes, GLX / MLX Lingual Niti Wires, Signature Lingual Pliers and more.

Stainless Steel Brackets
Stainless Steel Brackets
Special hi-tech design and exceptional performance.

Wires
Wires
Ortho-byte.com offers the largest selection of nickel titanium, stainless steel, multi-strand,  coil springs and ligatures in more diameters, tempers and packaging choices than any other company.
Pliers and Instruments
Pliers and Instruments
Learn how technology and performance can add value to your investments.

Headgear
Headgear
Go through the facebows with or without loops, safety modules, the DelAir facemasks, lip bumpers and many more. You'll find a good selection of headgear products at Ortho-byte.com.
Auxilliaries
Auxilliaries
Check out our crimpable hooks, stops, bondable buttons and cleats…

Gummy, yummy Elastics...
Gummy, yummy Elastics...
Glowing, lifesaver-colored, revolutionary modules and living, breathing chains… Ortho-Byte.com has it all. If you don't see the color you want ask for it!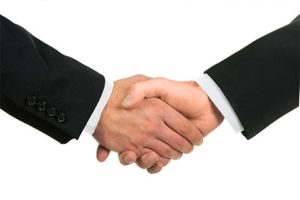 We are seeking companies with proven track records to act as our representatives in international markets.
To take advantage of the special programs we offer our distributors, and begin working with a leading manufacturer,